Jurassic World: Dominion Dominates Fandom Wikis - The Loop
Play Sound
Fighter Pilots can be bought with Gold or Credits. The cost of a Fighter Pilot also includes each faction's Reconnaissance planes (Curtiss O-52 Owl for Americans, Henschel HS 126 B-1 for Germans, and Polikarpov R-Z for Soviets). Fighter Pilots are very effective for taking out enemy tanks using their bombs, machine guns, and main cannons to either blow up the tanks by dive-bombing or penetrating their weak top armor through strafing. Pilots (especially those flying medium and heavy fighter planes) are also very effective at taking down Transport Planes, denying the enemy team of any forward ground presence by preventing their paratroopers from getting to their drop point. In longer matches, even a single pilot can take out all the paratrooper transport planes in an Assault Team, rendering them useless. For this reason, it is also a good strategy to send Fighter Pilot Assault Teams with Paratrooper Assault Teams to defend them from enemy fighters. When playing as a pilot against enemy fighters, it is generally a good idea to focus on destroying the enemy fighters first, then moving on to provide ground support. This way, if you succeed in taking out the enemy planes, you will be able to provide ground support with little resistance.
Each plane has unique and distinct handling characteristics, which is best described as unique combinations of speed and maneuverability -- typically, these traits are inversely related. Among the Medium Fighters, the MiG-3 holds the highest top speed of any plane in the game, but because of this, is balanced by having abysmal elevator authority and roll rate at almost any speed, leaving it dependent on boom-and-zoom tactics. For the Americans, the P-40 Warhawk very similarly follows this trend, albeit to a lesser degree. On the other end of the spectrum, the American P-35A and the Soviet Yak-9 both have superior maneuverability but can struggle to attain high speeds in comparison to some of their contemporaries. The German BF-109 series of aircraft, the E-4, and D-1, both lie in between their opponents at their respective tiers in regards to maneuverability and speed.
On top of varied handling mechanics, planes of certain factions will often follow a trend in regards to armament. American planes will typically carry many smaller bombs, and their primary armament will consist of many high-caliber machine guns with deep ammunition pools, allowing for prolonged firing periods, good accuracy, and long engagement ranges at the cost of lower damage-per-second and damage-per-bullet, punishing poor accuracy. Soviet aircraft will prefer nose-mounted armament of either machine guns, cannons, or both, for superior accuracy when engaging targets. Additionally, they will also pack multiple smaller bombs but will carry fewer of them to balance their arguably better armaments. German aircraft pack singular large bombs in a central mounting location for extremely damaging bombing runs against individual targets, and will utilize autocannons in nearly all of their aircraft loadouts, but are balanced by having lower rate-of-fire on their cannons, or have less accurate wing-mounted weapons that are more difficult to aim at range.
While most pilots only carry a wrench, as it is unlikely that you will make effective use of explosives or pistols, it is still advisable to pick up an entry-level pistol for basic ground defense should you bail out of your plane successfully. Anti-tank weaponry such as anti-tank mines may be useful, but also noticeably increase your respawn time, reducing your effectiveness as a pilot; as a side note, your plane is drastically more effective at removing tanks than anti-tank gear, so it is often more advisable to simply get yourself killed as soon as possible (or simply re-deploy via F11 key)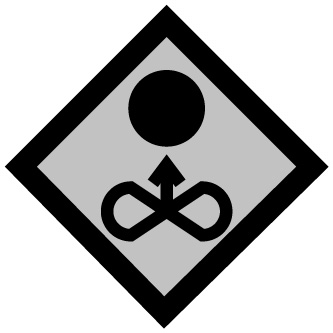 Weapons
[
]
Note: All melee weapons can each be unlocked by all factions, but unlocking a weapon from a different faction will require obtaining higher ribbon ranks.
For different loadouts and setups see Loadouts.
Tips
[
]
Basics
[
]
If you don't like the default controls, try holding Ctrl to use the WASD keys as a flight stick.
Holding 'Alt' will make your plane auto-level.
Remember your priorities. Your first goal as a pilot is to kill all enemy fighters. Eliminate them so they don't eliminate you. Next, you need to decide if it is more important to shoot down para-planes, or bomb enemy tanks. After you do all of these, you can freely pick off enemy infantry.
Scout enemy positions for your team. Tell your teammates where enemy tanks are, and where they are going/coming from. Warn them about snipers on roofs. If you help your team, they will be more willing to help you.
Do not use your plane as a quick method of transportation. If you just jump out of your plane over a point so that you can get there faster, you are wasting your teams resource, and they will most likely not be pleased.
Choose your ammo wisely; APCR (Armour Piercing Composite Rigid) will shred apart enemy planes, but HE rounds will blast infantryman to smithereens.
Don't land your plane unless it is necessary for you to repair. If you do need to land and repair, try to find a large, quiet, open area that doesn't have any enemies on the ground, but also is not being flown over by enemy planes.
Bombing & Strafing
[
]
TheP-38 has two, 227kg bombs, while the Bf-109 has one 250kg bomb and the Yak has four, 100kg bombs. The P-38's bombs are on the wings, so it is harder to do precision bombing than with the Bf-109 or the Yak, and while the Yak has more bombs, the bombs do less damage and have a smaller explosion radius than the P-38's or Bf-109's bombs.
If you have APCR ammo equipped, use your MGs and bombs to kill infantry, because APCR is expensive and you have more MG ammo.
Try to save your bombs for valuable target, such as a tank or a car full of infantry, rather than the lone infantryman running through a field. Instead, try to cut him down with your MGs, or if you have HE ammo equipped, a small burst from your cannons.
When bombing or strafing, it is recommended to gain some altitude so that you can fly downward at your target.
When looking for a target, try aiming your plane slightly upwards, then holding Left Shift and moving your mouse to look around freely. When you spot a target, flip your plane upside down and pull up. If you gained enough altitude while you were finding a target, this will turn your plane around very quickly.
When bombing or strafing, use the default mouse control to give you better aim.
When bombing or strafing, it may be helpful to go into first-person mode so that you can aim better, but be careful; it can be harder to pull off maneuvers in first-person.
When bombing, do not fly too low; your plane may get hit by the explosion and potentially get destroyed.
If you are not lined up well with your target during a bombing run, don't drop the bomb, and don't try to make last second adjustments. Instead, pull up and loop around for a second attempt.
Dealing with Enemy Planes
[
]
If you have HE ammo equipped, try to shoot the cockpit to kill the pilot. Don't forget to lead your target. Because of the P-38's unique design, the cockpit has no protection in the back from enemy planes, and, if the enemy is skilled, can have the pilot get sniped from a plane following them. On the other hand, the Yak and the Bf-109 are protected by their tail, so it is better to engage them from the side or while they are turning.
If you are following a plane and want it to turn so you can shoot it better, try shooting a burst with your MGs; this will normally scare the pilot and they will turn to avoid the shots.
The P-38 and Yak-9 both have cannons on the nose, while the Bf-109's cannons are on the wings. This means that the P-38 and the Yak are more accurate with their cannons, so if you are in a Bf-109 and are trying to snipe pilots, you may want to wiggle the mouse a little bit so that every shot hits.
If you are being followed by an enemy plane, ask the other pilots on your team (if there are any) or ground units to help you. If that doesn't work, hold Left Shift and look behind you. If they are following you closely, suddenly decreasing your throttle may cause them to fly past you. If neither of these work, try flying low, in between trees and making random turns to try to lose them. If this doesn't work, then there are some harder tricks that you will learn and master with experience, such as the Immelman turn, in which you pull up so that your plane is upside down (do a half-loop) and then roll left or right to be right-side-up.
Dealing with AA Guns
[
]
If an Anti-Aircraft gun (AA gun), is shooting at you, there are two things you can do to avoid the fire. First, you can try to fly very low, so that the AA gun won't be able to hit you. From this height, you can try to strafe the AA gun, or drop a bomb and quickly pull up to avoid being damaged. Secondly, you can fly extremely high so that you will be above the AA gun's range. From this position, you can dive down at the AA gun and attack it.
If you are attacking an AA gun, first, figure out which type of AA gun it is. The German AA gun shoots slowly, and you can see two tracers rounds side-by-side. The American AA gun shoots fast, weaker shots, and covers the shooter almost completely. The Soviet AA gun also shoots fast, but the shooter will be standing behind the gun, completely uncovered. Once you decide what type of gun it is, you can figure out how to attack it. The German and Soviet AA guns offer little protection and the shooter can be killed by a burst of your cannons. The American AA gun offers protection from almost all MG and cannon fire, and should be bombed to kill the shooter.
Vehicles
[
]
Basic traits
[
]
HP values are constant within aircraft groups, regardless of the tier of the individual vehicle. While higher-tier aircraft have various advantages over their lower-tier counterparts, they have the same structural health, armour health and component damage values as other members of their groups.
Recon planes have 600 Hitpoints.[1]
Medium Fighters have 450 Hitpoints.[2]
Heavy Fighters have 550 Hitpoints.[3]
An important detail regarding health values is that fuselage/base structure hits only deal 50%[4] of their damage to the aircraft's HP pool, so the effective health of an aircraft is closer to double when taking only fuselage hits. Individual components have their own damage multipliers as well, such as ammo and fuel hitboxes multiplying the damage value of hits by 3.[5]
Wings have 150 Hitpoints and a Damage Multiplier of 0.46.[6]
Elevators have 150 Hitpoints and a Damage Multiplier of 0.46.[7]
Rudders have 100 Hitpoints and a Damage Multiplier of 0.44.[8]
Despite their high base health pool, Recon planes are by no means hard targets. Being slow, cumbersome aircraft, they are easy targets for any opposition to damage or destroy, even with infantry small-arms.
Conversely, despite their low health-pool, Medium Fighters are some of the hardest aircraft to shoot down, thanks to their significantly better maneuverability, lending them an evasiveness not shared with their Recon plane counterparts.
Heavy Fighters find a middle-ground between these two, with a health pool closer to Recon planes, without straying too far from the agility of Medium Fighters. However, they are also the largest targets, a trait that is only partially offset by their decent maneuverability.
German
[
]
HS 126 B1

Reconnaissance Plane

INITIAL PRICE
55,000
650
PASSENGERS
2
WEAPONS
7.92mm MG17
7.92mm MG15 (rear-mounted)
EQUIPMENT
SC250 Bomb
REQUIREMENTS
Messerschmitt Bf 109D-1

Fighter Plane

INITIAL PRICE
96,000
1,150
SPAWN PRICE
307
PASSENGERS
1
WEAPONS
20mm MG FF
2x 7.92mm MG 17
EQUIPMENT
SC 250 kg bomb
REQUIREMENTS

Rank 5
Messerschmitt Bf 109E-4

Fighter Plane

INITIAL PRICE
138,000
1,650
SPAWN PRICE
441
PASSENGERS
1
WEAPONS
2x 20mm MG FF
2x 7.92mm MG 17
EQUIPMENT
SC 250 (250kg) bomb
REQUIREMENTS

Rank 7
Focke-Wulff Fw-190 D9

Fighter Plane

INITIAL PRICE
188,000
2,250
SPAWN PRICE
451
PASSENGERS
1
WEAPONS
2x MG 151 Machine Cannon
2x MG 131 Machine Gun
EQUIPMENT
SC 500 kg bomb
REQUIREMENTS

Rank 12
Messerschmitt Me 410 B-2

Heavy Fighter Plane

INITIAL PRICE
167,000
2,000
PASSENGERS
2
WEAPONS
20mm MG151 (x2)
13mm MG131 (x2)
13mm MG131 (x2)
(rear-mounted)
EQUIPMENT
SC250 Bombs (x2)
REQUIREMENTS

Rank 9
United States
[
]
Curtiss O-52 Owl

Reconnaissance Plane

INITIAL PRICE
55,000
650
PASSENGERS
2
WEAPONS
ANM2 .30
ANM2 .30 (rear-mounted)
EQUIPMENT
113kg AN-M57 Bombs (x2)
REQUIREMENTS
Seversky P-35A

Fighter Plane

INITIAL PRICE
96,000
1,150
SPAWN PRICE
307
PASSENGERS
1
WEAPONS
2x .50 Caliber M2
2x M1919A4
EQUIPMENT
2x AN-M57A1 (113kg) bombs
REQUIREMENTS

Rank 5
Curtiss P-40N Warhawk

Fighter Plane

INITIAL PRICE
138,000
1,650
SPAWN PRICE
441
PASSENGERS
1
WEAPONS
6x .50 Caliber M2HB
EQUIPMENT
6x AN-M57 (113kg) bombs
REQUIREMENTS

Rank 7
P-51D Mustang

Fighter Plane

INITIAL PRICE
188,000
2,250
SPAWN PRICE
451
PASSENGERS
1
WEAPONS
6x .50 Caliber AN/M2 Browning MG
EQUIPMENT
2x AN-M64A1 (226kg) bombs
REQUIREMENTS

Rank 12
P-38 Lightning

Heavy Fighter Plane

INITIAL PRICE
167,000
2,000
PASSENGERS
1
WEAPONS
20mm Hispano M1
12.7mm MG 53-2 (x4)
EQUIPMENT
250kg AN-M65A1 Bombs (x2)
REQUIREMENTS

Rank 9
Soviet Union
[
]
Polikarpov R-Z

Reconnaissance Plane

INITIAL PRICE
55,000
650
PASSENGERS
2
WEAPONS
PV-1
7.62mm DA (rear-mounted)
EQUIPMENT
FAB-100 Bombs (X2)
REQUIREMENTS
Mikoyan-Gurevich MiG-3

Fighter Plane

INITIAL PRICE
96,000
1,150
SPAWN PRICE
307
PASSENGERS
1
WEAPONS
12.7mm Berezin UB
2x 7.62mm ShKAS
EQUIPMENT
2x FAB-100 (100kg) bombs
REQUIREMENTS

Rank 5
Yak-9B

Fighter Plane

INITIAL PRICE
138,000
1,650
SPAWN PRICE
441
PASSENGERS
1
WEAPONS
20mm ShVAK
12.7mm UBS MG
EQUIPMENT
4x FAB-100 (100kg) bombs
REQUIREMENTS

Rank 7
Lavochkin La-7

Fighter Plane

INITIAL PRICE
188,000
2,250
SPAWN PRICE
451
PASSENGERS
1
WEAPONS
3x Berezin B-20
EQUIPMENT
2x FAB-100 (100kg) bombs
REQUIREMENTS

Rank 12
Petlyakov Pe-3bis

Heavy Fighter Plane

INITIAL PRICE
167,000
2,000
PASSENGERS
2
WEAPONS
20mm ShVAK
12.7mm UBK (x2)
Mounted 12.7mm UBT
EQUIPMENT
FAB-250 Bombs (x2)
REQUIREMENTS

Rank 9
Ribbons
[
]
Camouflage
[
]
| USAF Standard | Black Leather | Light Brown Leather |
| --- | --- | --- |
| Price (Credits) | 82,000 | 98,000 |
| Price (Gold) | 495 | 594 |
| | | |
| | | |
| Luftwaffe Blue | Black Leather | White Leather |
| --- | --- | --- |
| Price (Credits) | 82,000 | 98,000 |
| Price (Gold) | 495 | 594 |
| | | |
| | | |
| Red Army | Dark Green Jacket | Dark Green Uniform |
| --- | --- | --- |
| Price (Credits) | 82,000 | 98,000 |
| Price (Gold) | 495 | 594 |
| | | |
| | | |
Gallery
[
]

Infantryman

Recon

Tank Crew

Paratrooper

Fighter Pilot