Infantry Support Vehicles
Infantry Support Vehicles include troop transport trucks, halftracks and mobile anti-aircraft guns. It is important to note that they can only be deployed on Access Points (for attackers) and Mission Objectives (for defenders). They become available to deploy when a Mechanized Infantry Assault Team is present on the battlefield.
Transport trucks and halftracks act as mobile deployment points, which can be a significant tactical advantage, when used wisely. This class of vehicles being more costly than Terrain Vehicles, they can only be deployed in more limited numbers, so it is always a good idea to coordinate with your team before using them.
Infantry Support Vehicles are lightly armored, which makes them vulnerable to enemy tanks or anti-tank weapons. They should therefore ideally be escorted and defended by friendly infantry or armored vehicles for optimal efficiency. Placing them in tactical positions (ex. hidden near Mission Objectives) can create great attack opportunities and may speed up victory significantly.
Deployment from Infantry Support Vehicles is disabled for 15 seconds if:
A component on the vehicle is damaged
An occupant inside is killed
The vehicle is spotted
An enemy is within 30m of the vehicle and in direct line of sight
Deployment is disabled permanently if the vehicle is unlocked.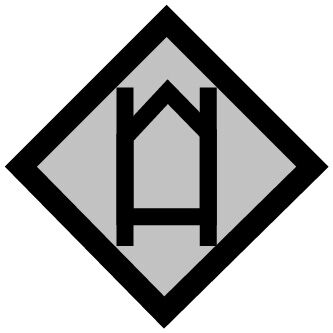 Blitz Truck

Infantry Support Vehicle

INITIAL PRICE
32,000
375
SPAWN PRICE
166
MAINTENANCE LOAD
2:55s
PASSENGERS
9
WEAPONS
None
EQUIPMENT
Supply Crates
REQUIREMENTS

Rank 3
SdKfz 251/1

Infantry Support Vehicle

INITIAL PRICE
79,000
950
SPAWN PRICE
386
MAINTENANCE LOAD
3:07s
PASSENGERS
7
WEAPONS
7.92mm MG 34
EQUIPMENT
Supply Crates
REQUIREMENTS

Rank9
CCKW Cargo truck

Infantry Support Vehicle

INITIAL PRICE
32,000
375
SPAWN PRICE
166
MAINTENANCE LOAD
2:55s
PASSENGERS
9
WEAPONS
None
EQUIPMENT
Supply Crates
REQUIREMENTS

Rank 3
M3 Half-track

Infantry Support Vehicle

INITIAL PRICE
79,000
950
SPAWN PRICE
386
MAINTENANCE LOAD
3:07s
PASSENGERS
7
WEAPONS
M2HB
EQUIPMENT
Supply Crates
REQUIREMENTS

Rank9
GAZ-AAA Cargo

Infantry Support Vehicle

INITIAL PRICE
32,000
375
SPAWN PRICE
166
MAINTENANCE LOAD
2:55s
PASSENGERS
9
WEAPONS
None
EQUIPMENT
Supply Crates
REQUIREMENTS

Rank 3
M3 Half-track (Lend-Lease)

Infantry Support Vehicle

INITIAL PRICE
79,000
950
SPAWN PRICE
386
MAINTENANCE LOAD
3:07s
PASSENGERS
7
WEAPONS
M2HB
EQUIPMENT
Supply Crates
REQUIREMENTS

Rank9