Jurassic World: Dominion Dominates Fandom Wikis - The Loop
Play Sound
Infantrymen are the backbone of any army. Able to use most weapons, each infantryman can pose a different threat to the enemy. With a cheap assault team, infantrymen are a simple, effective way to put pressure on the enemy.
Note: Infantry that are purchased after the Furness build are no longer able to swap branches/careers, much like existing academy trained soldiers cannot.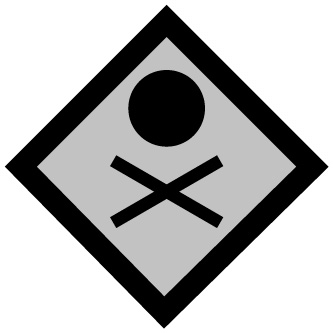 Infantry start with semi-automatic rifles (M1 Garand for Americans, Gewehr 43 for Germans, and SVT-40 for Soviets) which have very reliable hipfire and accuracy. Unmodified, they are a 3-hit-kill but can be modified to be a 2-hit-kill, and can even have scopes, unlike most weapons in Heroes & Generals. Despite their reasonably good hip-fire cones, it is inadvisable to panic spray with the starter semi-automatic rifles, due to their limited magazine size; instead, be sure to line up every shot. Due to the semi-automatic rifles' reliable hipfire and accuracy, it is often better to aim and hipfire with the crosshairs rather than aiming down the sight; this will also give you more ability to strafe and avoid enemy bullets.
As noted below, Infantry also have a wide selection of weaponry; light machine guns, sub machine guns, assault rifles, pistols, semi-automatic rifles, bolt action rifles, grenades, mines, melee weapons, wrench, binoculars, launchers, anti-tank grenades and anti-tank guns!.Infantry have the most equipment points of any class in Heroes & Generals (every weapon/item takes up a certain amount of equipment points, and infantry have 10 available equipment points).
Now, with the latest update (1.16.2), players are able to buy weapons from other factions, cost and level required can change from a weapon to an other.

Weapons
[
]
United States
Germany
Soviet Union
Soldier
Starting

Weapons

Primary

Weapons

Secondary

Weapons

M1903

Model 1934

Korovin TK

Close Combat

Weapons




Grenades

Anti-Personnel

Mines

M2A3*

PMK-40*

Anti-Tank

Grenades

No.74*

Anti-Tank

Mines

M1A1*

Anti-Tank Launchers




Flamethrowers

M2 Flamethrower

Flammenwerfer 41

ROKS-3 Flamethrower

Equipment Slots
Soldier Prices
Private

9,200 / 110

2nd Lieutenant

Major

Schütze

9,200 / 110

Leutnant

Major

Private

9,200 / 110

Lieutenant

Major
*These melee weapons, explosives and anti-tank weapons can be unlocked by all factions, but unlocking a weapon from a different faction will require obtaining a higher ribbon rank.
†The PTRD-41 can be unlocked in Tank Destruction for US soldiers (subject to standard captured weapon pricing), and the Bazooka M1A1 can be unlocked in Infantry Assault for SU soldiers (normal weapon pricing).
For different loadouts and setups see Loadouts.
Ribbons
[
]
Vehicles
[
]
United States
[
]
Truck, 1/4 ton, 4x4

Terrain Vehicle

INITIAL PRICE
46,000
275
SPAWN PRICE
30
MAINTENANCE LOAD
s
PASSENGERS
7
WEAPONS
M1919 MG
EQUIPMENT
Supply Crates
REQUIREMENTS

Rank 2
42WLA

Motorcycle

INITIAL PRICE
57,000
675
SPAWN PRICE
92
MAINTENANCE LOAD
s
PASSENGERS
2
WEAPONS
None
EQUIPMENT
None
REQUIREMENTS

Rank 10
M29 Weasel

Terrain Vehicle

INITIAL PRICE
79,000
950
SPAWN PRICE
158
MAINTENANCE LOAD
s
PASSENGERS
4
WEAPONS
None
EQUIPMENT
Supply Crates
REQUIREMENTS

Rank 5
M3 Half-track

Armored Personnel Carrier

INITIAL PRICE
79,000
950
SPAWN PRICE
386
MAINTENANCE LOAD
s
PASSENGERS
7
WEAPONS
M2 Browning
EQUIPMENT
Supply Crates
REQUIREMENTS

Rank 9
M16 MGMC

Infantry Support Vehicle

INITIAL PRICE
88,000
1,050
SPAWN PRICE
201
MAINTENANCE LOAD
s
PASSENGERS
3
WEAPONS
M55 Quad
EQUIPMENT
Supply Crates
REQUIREMENTS

Rank 7
German
[
]
Kübelwagen Typ 82

Terrain Vehicle

INITIAL PRICE
46,000
275
SPAWN PRICE
30
MAINTENANCE LOAD
s
PASSENGERS
7
WEAPONS
MG34
EQUIPMENT
Supply Crates
REQUIREMENTS

Rank 2
R75

Motorcycle

INITIAL PRICE
57,000
675
SPAWN PRICE
92
MAINTENANCE LOAD
s
PASSENGERS
4
WEAPONS
MG34
EQUIPMENT
None
REQUIREMENTS

Rank 10
SdKfz 2 Kettenkrad

Tracked Motorcycle

INITIAL PRICE
79,000
950
SPAWN PRICE
156
MAINTENANCE LOAD
s
PASSENGERS
4
WEAPONS
None
EQUIPMENT
Supply Crates
REQUIREMENTS

Rank 5
SdKfz 251/1

Infantry Support Vehicle

INITIAL PRICE
79,000
950
SPAWN PRICE
386
MAINTENANCE LOAD
s
PASSENGERS
7
WEAPONS
MG34
EQUIPMENT
Supply Crates
REQUIREMENTS

Rank 9
SdKfz 7/1

Infantry Support Vehicle

INITIAL PRICE
88,000
1,050
SPAWN PRICE
201
MAINTENANCE LOAD
s
PASSENGERS
3
WEAPONS
Flakvierling 38
EQUIPMENT
Supply Crates
REQUIREMENTS

Rank 7
Soviet Union
[
]
GAZ-67

Terrain Vehicle

INITIAL PRICE
46,000
275
SPAWN PRICE
30
MAINTENANCE LOAD
s
PASSENGERS
7
WEAPONS
None
EQUIPMENT
Supply Crates
REQUIREMENTS

Rank 2
T-20 Komsomolets

Terrain Vehicle

INITIAL PRICE
79,000
950
SPAWN PRICE
193
MAINTENANCE LOAD
s
PASSENGERS
6
WEAPONS
7.62mm DT machine gun
EQUIPMENT
Supply Crates
REQUIREMENTS

Rank 5
42WLA (Lend-Lease)

Motorcycle

INITIAL PRICE
57,000
675
SPAWN PRICE
92
MAINTENANCE LOAD
s
PASSENGERS
2
WEAPONS
None
EQUIPMENT
None
REQUIREMENTS

Rank 10
M3 Half-track (Lend-Lease)

Armored Personnel Carrier

INITIAL PRICE
79,000
950
SPAWN PRICE
386
MAINTENANCE LOAD
s
PASSENGERS
7
WEAPONS
M2 Browning
EQUIPMENT
Supply Crates
REQUIREMENTS

Rank 9
GAZ-AAA

Infantry Support Vehicle

INITIAL PRICE
88,000
1,050
SPAWN PRICE
201
MAINTENANCE LOAD
s
PASSENGERS
3
WEAPONS
M4 Quad
EQUIPMENT
Supply Crates
REQUIREMENTS

Rank 7
Camouflage
[
]
American Camoflauge Patterns
| Army Green | Dark Green | Olive | Army Fall | Desert | White Winter Jacket | White Winter Uniform | Green Fieldcamo | Brown Fieldcamo | Black Fieldcamo |
| --- | --- | --- | --- | --- | --- | --- | --- | --- | --- |
| Price (Credits) | 30,000 | 42,000 | 59,000 | 42,000 | Unobtainable (274,000) | Unobtainable (352,000) | 125,000 | 143,000 | 165,000 |
| Price (Gold) | 175 | 250 | 350 | 250 | Unobtainable (1,600) | Unobtainable (2,000) | 750 | 855 | 990 |
| | | | | | | | | | |
| | | | | | | | | | |
| Olive Drab Paint | Army Fall Paint | Dark Green Paint | White Paint | White Cover | Army Fall | Army Green | Dark Green | Desert | Fall Two Tone |
| --- | --- | --- | --- | --- | --- | --- | --- | --- | --- |
| Price (Credits) | 21,000 | 13,000 | Unobtainable (97,000) | Unobtainable (97,000) | 35,000 | 35,000 | 35,000 | 35,000 | 60,000 |
| Price (Gold) | 125 | 75 | Unobtainable (580) | Unobtainable (580) | 210 | 210 | 210 | 210 | 360 |
| | | | | | | | | | |
| Army Green | Hunter Swamp | Hunter Spring | Hunter Fall | Forest Fall | Forest Caro | Forest Moss | Nagual Caro | Nagual Jade | Nagual Jungle | 1942 Arid Trial Pattern |
| --- | --- | --- | --- | --- | --- | --- | --- | --- | --- | --- |
| Price (Credits) | 254,000 | 235,000 | 274,000 | 254,000 | 235,000 | 313,000 | 352,000 | 352,000 | 352,000 | Unknown |
| Price (Gold) | 1,500 | 1,400 | 1,600 | 1,500 | 1,400 | 1,800 | 2,000 | 2,000 | 2,000 | Unknown |
| | | | | | | | | | | |
| | | | | | | | | | | |
| Olive Drab Paint | Black Fieldcamo | Brown Fieldcamo | Green Fieldcamo | Hunter Fall | Hunter Spring | Hunter Swamp | Nagual Caro | Nagual Jade | Nagual Jungle |
| --- | --- | --- | --- | --- | --- | --- | --- | --- | --- |
| Price (Credits) | 87,000 | 87,000 | 87,000 | 94,000 | 94,000 | 94,000 | 97,000 | 97,000 | 97,000 |
| Price (Gold) | 520 | 520 | 520 | 560 | 560 | 560 | 580 | 580 | 580 |
| | | | | | | | | | |
German Camoflauge Patterns
| Field Grey 41 | Field Green | Tan | Field Blue | Field Grey 39 | White Winter Jacket | White Winter Uniform | Sumpfmuster 44 |
| --- | --- | --- | --- | --- | --- | --- | --- |
| Price (Credits) | 34,000 | 109,000 | 47,000 | 47,000 | Unobtainable (274,000) | Unobtainable (352,000) | 352,000 |
| Price (Gold) | 200 | 650 | 280 | 280 | Unobtainable (1,600) | Unobtainable (2,000) | 2,000 |
| | | | | | | | |
| | | | | | | | |
| Field Grey Paint | Field Green Paint | Tan Paint | White Paint | White Cover | Field Blue | Field Green | Field Grey 39 | Field Grey 41 | Tan |
| --- | --- | --- | --- | --- | --- | --- | --- | --- | --- |
| Price (Credits) | 13,000 | 21,000 | Unobtainable (97,000) | Unobtainable (97,000) | 35,000 | 35,000 | 35,000 | 35,000 | 35,000 |
| Price (Gold) | 75 | 125 | Unobtainable (580) | Unobtainable (580) | 210 | 210 | 210 | 210 | 210 |
| | | | | | | | | | |
| Field Grey 41 | Oakleaf | Green Pea | Leibermuster | Sumpfmuster 43 | Splittermuster Mountain | Splittermuster Fall | Splittermuster Summer | Plane Tree Autumn |
| --- | --- | --- | --- | --- | --- | --- | --- | --- |
| Price (Credits) | 553,000 | 790,000 | 596,000 | 430,000 | 450,000 | 401,000 | 532,000 | Unknown |
| Price (Gold) | 3,000 | 4,100 | 3,200 | 2,400 | 2,500 | 2,250 | 2,900 | Unknown |
| | | | | | | | | |
| | | | | | | | | |
| Field Grey Paint | Testudo | Sumpfmaster 43 | Sumpfmaster 44 | Oakleaf | Green Pea | Leibermuster | Splittermuster Fall | Splittermuster Mountain | Splittermuster Summer |
| --- | --- | --- | --- | --- | --- | --- | --- | --- | --- |
| Price (Credits) | 60,000 | 87,000 | 87,000 | 107,000 | 107,000 | 87,000 | 94,000 | 94,000 | 94,000 |
| Price (Gold) | 360 | 520 | 520 | 640 | 640 | 520 | 560 | 560 | 560 |
| | | | | | | | | | |
Soviet Camoflauge Patterns
| Red Army | Fall | Tan | Light Green | Dark Green | Swamp Green | White Winter Jacket | White Winter Uniform |
| --- | --- | --- | --- | --- | --- | --- | --- |
| Price (Credits) | 30,000 | 47,000 | 34,000 | 59,000 | 40,000 | Unobtainable (274,000) | Unobtainable (352,000) |
| Price (Gold) | 175 | 280 | 200 | 350 | 240 | Unobtainable (1,600) | Unobtainable (2,000) |
| | | | | | | | |
| | | | | | | | |
| Red Army Green Paint | Red Army Dark Paint | Red Army Fall Paint | White Paint | White Cover | Dark Green | Fall | Light Green | Red Army | Swamp Green |
| --- | --- | --- | --- | --- | --- | --- | --- | --- | --- |
| Price (Credits) | 13,000 | 21,000 | Unobtainable (97,000) | Unobtainable (97,000) | 35,000 | 35,000 | 35,000 | 35,000 | 35,000 |
| Price (Gold) | 75 | 125 | Unobtainable (580) | Unobtainable (580) | 210 | 210 | 210 | 210 | 210 |
| | | | | | | | | | |
| Red Army | Amoeba Leaf Swamp | Amoeba Leaf Summer | Amoeba Leaf Fall | Leaf Autumn |
| --- | --- | --- | --- | --- |
| Price (Credits) | 274,000 | 372,000 | 333,000 | Unknown |
| Price (Gold) | 1,600 | 2,100 | 1,900 | Unknown |
| | | | | |
| | | | | |
| Red Army Green Paint | Tan | Karelia | Amoeba Leaf Fall | Amoeba Leaf Summer | Amoeba Leaf Swamp | Palma Amoeba Fall | Palma Amoeba Mountain | Palma Amoeba Summer |
| --- | --- | --- | --- | --- | --- | --- | --- | --- |
| Price (Credits) | 35,000 | 60,000 | 87,000 | 87,000 | 87,000 | 97,000 | 97,000 | 97,000 |
| Price (Gold) | 210 | 360 | 520 | 520 | 520 | 580 | 580 | 580 |
| | | | | | | | | |

Infantryman

Recon

Tank Crew

Paratrooper

Fighter Pilot