Jurassic World: Dominion Dominates Fandom Wikis - The Loop
Play Sound
The Tank Crewman is a soldier customizable in the Characters section of the game interface. In the action game, they spawn into tanks much like the Infantryman spawns on his vehicles.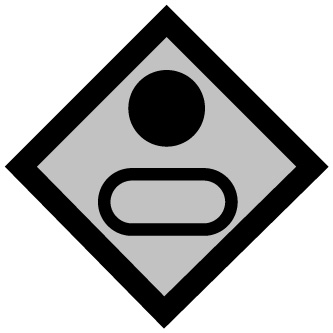 The cost of a Tank Crewman also includes the starter light tanks (Pz. I for Germans, M2A2 Light Tank for Americans, and T-38 for Soviets) but not a wrench. To unlock a wrench, simply drive your tank around, you will unlock it soon enough via the Tank Driver ribbon. The starter light tanks only have machine guns and do not have cannons, but do not underestimate them. As long as the starter tanks hit an enemy tank's weak spots and penetrate, it is not unlikely that the starter tanks will win the fight merely due to their large MG ammo capacity before needing to reload, but to have an better fighting chance as a light tank AP (Armor Piercing) bullets are recommended, which are obtainable after surpassing the ribbon (Tank Name) Specialist 5. The Soviet starter lighter tank, the T-38, is amphibious meaning that it can both drive on land, and float on water. Floating in the water may save you from most anti-tank weaponry, but you will be slow and vulnerable to rocket launchers and projectiles, as well the soviet T-38 tank starts with AP Bullets (BZT AP), which give it a slight advantage in destroying weaker vehicles, this can be upgraded to even stronger AP Bullets (B30 AP) that can give a advantage over rank 1 tanks. The common loadout for a tanker is to have a machine gun (One Magazine) and wrench. A wrench is certainly recommended if not required (Due to the wrench being able to repair a tank), though binoculars are optional and most don't utilize their potential. The M2A2 has a small advantage over any other tanks with the addition of a 2nd turret, this turret only has regular bullets and its effective against infantry (M2A2 is recommended for those who wish to do Co-Op), M2A2s main gunner can purchase the AP Bullets (Caliber .50, AP, M2) after surpassing M2A2 Specialist 5, in addition the M2A2 is the fastest tier 1 tank in the game. The Pz. I consists of 2 MG13s on its main turret, which grant it a larger ammunition storage and increases its anti-infantry capabilities, as well it can be upgraded to AP Bullets (S.m.K.Hart AP). In addition to the Pz. I it is the fastest firing tier 1 light tank.
Gunner combat badge decreases your tank's reload time, and the Mechanic combat badge decreases your repair time with a wrench, by making the repair animation faster.
As you progress through your Armor Assault ribbon, you will unlock other tanks. Note that high-tier tanks cost more than low-tier tanks.

Weapons
[
]
Category
United States
Germany
Soviet Union
Character
Primary Weapon
M3 Grease Gun

MP34

PPD-40

Secondary Weapon
M1903

Model 1934

Korovin TK

Close Combat

Weapons

Equipments

Equipment Slots
Soldier Prices
Private

120,000 / 1,200

2nd Lieutenant

Major

Schütze

120,000 / 1,200

Leutnant

Major

Private

120,000 / 1,200

Lieutenant

Major
Note: All melee weapons can each be unlocked by all factions, but unlocking a weapon from a different faction will require obtaining higher ribbon ranks and is more effort taking.
For how much and precise info on what you can equip at the same time see Loadouts.
Ribbons
[
]
Vehicles
[
]
Germany
[
]
Light Armor
[
]
Medium Armor
[
]
Medium Tank Destroyers
[
]
Heavy Armor
[
]
Heavy Tank Destroyers
[
]
United States
[
]
Light Armor
[
]
Medium Armor
[
]
Medium Tank Destroyers
[
]
Heavy Armor
[
]
Heavy Tank Destroyers
[
]
Soviet Union
[
]
Light Armor
[
]
Medium Armor
[
]
Medium Tank Destroyers
[
]
Heavy Armor
[
]
Heavy Tank Destroyers
[
]
Camouflage
[
]
| Army Green | Dark Green | Khaki |
| --- | --- | --- |
| Price (Credits) | 82,000 | 98,000 |
| Price (Gold) | 495 | 594 |
| | | |
| | | |
| Panzer Black | Panzer Green | Oakleaf | Green Pea | Sumpfmuster 43 | Leibermuster | Sumpfmuster 44 |
| --- | --- | --- | --- | --- | --- | --- |
| Price (Credits) | 46,000 | 274,000 | 313,000 | 391,000 | 235,000 | 352,000 |
| Price (Gold) | 275 | 1,600 | 1,800 | 2,200 | 1,400 | 2,000 |
| | | | | | | |
| | | | | | | |
| Red Army | Army Blue | Dark Green |
| --- | --- | --- |
| Price (Credits) | 82,000 | 98,000 |
| Price (Gold) | 495 | 594 |
| | | |
| | | |
Gallery
[
]

Infantryman

Recon

Tank Crew

Paratrooper

Fighter Pilot