Members of the Medium Tank Destroyer Category have their HP values split into two groups;
The Jagdpanzer 38(t) Hetzer, SU-76M and M18 Hellcat share an HP value of 1200.[1]
The StuG III Ausf. F, M10 Tank Destroyer and SU-85 share an HP value of 1700.
The functional durability of each tank varies in combat, depending on its component layout and armor thickness[note].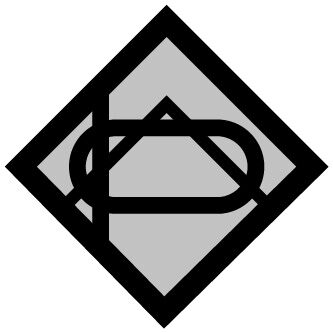 Germany
[
]
Jagdpanzer 38(t) Hetzer

Tank Destroyer

INITIAL PRICE
68,000
810
SPAWN PRICE
151
MAINTENANCE LOAD
1:00s
PASSENGERS
6
WEAPONS
75mm PaK 39 L/48
EQUIPMENT
Supply Crates
REQUIREMENTS

Rank 6
StuG III Ausf. F

Tank Destroyer

INITIAL PRICE
113,000
1,350
SPAWN PRICE
329
MAINTENANCE LOAD
1:27s
PASSENGERS
6
WEAPONS
75mm StuK. 40 L/43
EQUIPMENT
Supply Crates
REQUIREMENTS

Rank 8
United States
[
]
M10 Tank Destroyer

Tank Destroyer

INITIAL PRICE
68,000
810
SPAWN PRICE
151
MAINTENANCE LOAD
1:00s
PASSENGERS
6
WEAPONS

3 Inch Gun M7

EQUIPMENT
Supply Crates
REQUIREMENTS

Rank 6
M18 Hellcat

Tank Destroyer

INITIAL PRICE
135,000
1,620
SPAWN PRICE
418
MAINTENANCE LOAD
1:27s
PASSENGERS
6
WEAPONS
76mm M1A2 L/55
EQUIPMENT
Supply Crates
REQUIREMENTS

Rank 8
Soviet Union
[
]
SU-76M

Tank Destroyer

INITIAL PRICE
68,000
810
SPAWN PRICE
151
MAINTENANCE LOAD
1:00s
PASSENGERS
6
WEAPONS

76mm ZIS-3T Model 1942 L/52

EQUIPMENT
Supply Crates
REQUIREMENTS

Rank 6
SU-85

Tank Destroyer

INITIAL PRICE
121,000
1,450
SPAWN PRICE
352
MAINTENANCE LOAD
1:27s
PASSENGERS
6
WEAPONS

85mm Gun D-5T

EQUIPMENT
Supply Crates
REQUIREMENTS

Rank 8